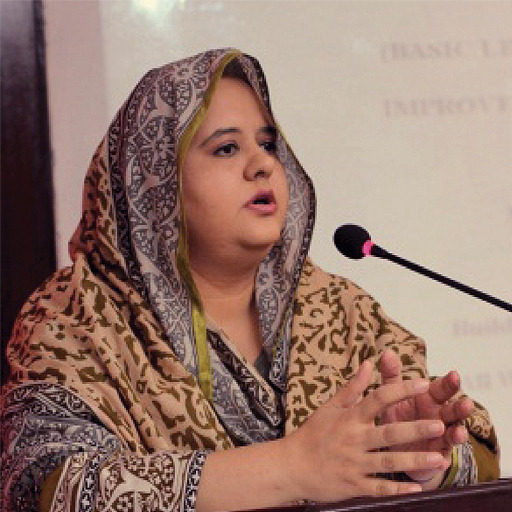 Ms. Saima Shahzad has a vast experience of more than two decades in the teaching field.
She has to her credit a double Masters in English Literature and Linguistics as well as a degree in Clinical Psychology from The Kinnaird College Lahore and the University of Punjab. Besides, She has attended courses and taught Business Communication, Business Studies, and Organizational Psychology.
CIVIL SERVICES EXAM [CSS]
As a Punjab Public Service Commission (PPSC) Certified English Subject Specialist, Ms. Saima has been teaching the CSS (Civil Superior Service)
English Paper 1 and paper I to CSS aspirants, Professionals at Focus Point, Karachi for the last 10 years.
CHARTERED ACCOUNTANCY
As a Senior faculty for English and Business Communication, Business Management Presentation skills.
Ms. Saima has been associated with two leading institutes:
Tabani's School of Accountancy
Here since 2002, She has been teaching Functional English, Business Communication, and currently She is teaching Business Writing and Comprehension Skills course [BWCS], Business Studies [ITB] at TSA. Thousands of her students are now working successfully in the industry and acknowledge her meticulous approach towards Language acquisition and skill building.
FOCUS POINT
Since 2012, Ms. Saima has been the leading faculty and Programme Head for CSS and CA courses. Focus Point is a pioneer in technology-aided instructional learning and has its own LMS platforms for recorded and online classes as well applications in android and IOS.
Here at Focus Point, not only she teaches CA - PRC 1 Business writing and Comprehension Skills and PRC 5 Business Studies recorded and online classes, but also conducts all Css classes exclusively from this platform.
Trainings and Short Courses Conducted by her


From Basic Writing Skills for beginners to Professional Business Writing Courses


Personality and Self-esteem development trainings to Enhancing Interpersonal Skills.


Professional level - Presentation Skills and Interview Skills.


IELTS and Toefel Courses